From: 20th , 21st  & 22nd January 2023
DCP Expeditions presents
DCP Annual Photography Exhibition 2023
VENUE:
The Bombay Art Society
K.C. Marg, Bandra Reclamation
Opp. Rang Sharda Hotel
Bandra(West), Mumbai 400 050
Timing: 11am to 7pm
Contact: +91 9819839820
Email: caesar@dcpexpeditions.com
DCP Expeditions to exhibit its Grand Annual Photography Exhibition at Bombay Art Society, Bandra
DCP Expeditions, India's one of the fastest growing Photography Training Academy has been displayed its 8thGrand Annual Photography Exhibition 2023, on 20th, 21st and 22nd January 2023 from 11:00 am to 7:00 pm at Bombay Art Society situated at K. C. Marg, Bandra Reclamation, Bandra West, Mumbai, Maharashtra 400050.
The exhibition carries with it a legacy of 8 years exhibiting astonishing creative photography by hundreds of photographers from across the country and also, from beyond the country borders. The platform aims at providing the talented photographers an exposure to a wider audience. The imagery involves several genres of photography starting from wildlife, birds, macro, landscapes, astro to travel and food photography.
A total of 200 breath taking images by 80 plus professional as well as amateur wildlife, nature, traveland food photographers from across India and abroad, will be displayed in two galleries.Photographs printed on Epson enhanced Matt papers and beautifully mounted in frames will glorify the galleries of Bombay Art Society for three days. The previous exhibitions conducted in the bygone years had immense success with nearing 5000 footfalls over 3 days. This year, the exhibition is optimistically looking forward towards over 7500 footfalls.
This year the exhibition is supported by industry leaderslike Olympus India, Canon India, Nikon India, Creative Newtech Ltd, PhotoStop by Honeycomb Creative Support Ltd. and Lotus Enterprises.
For more information, kindly check the website https://dcpexpeditions.com/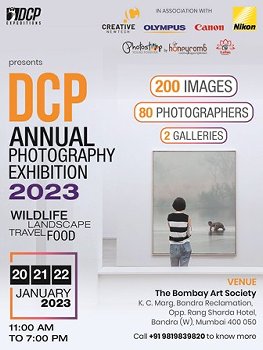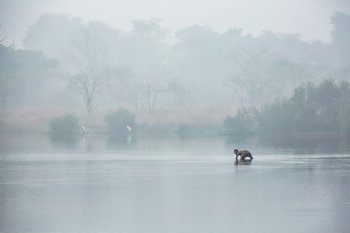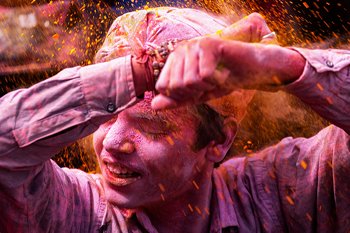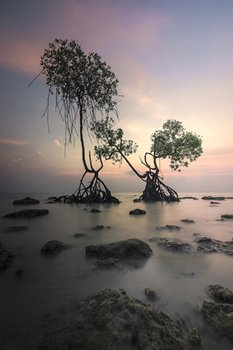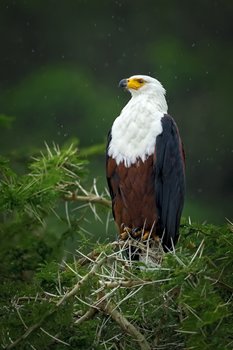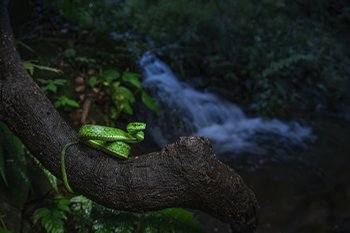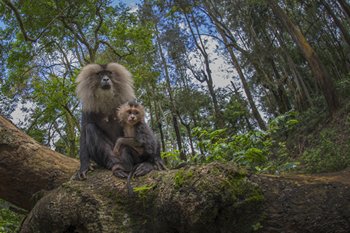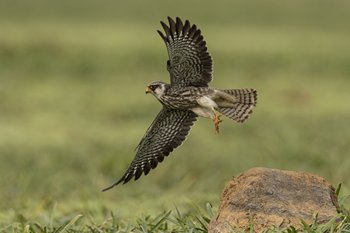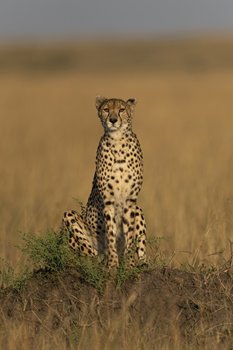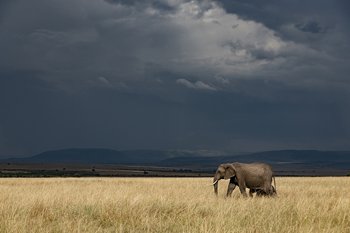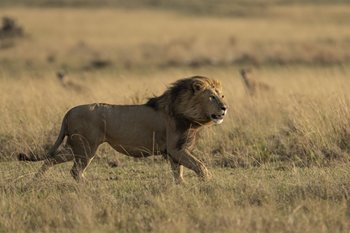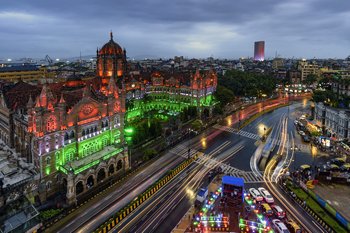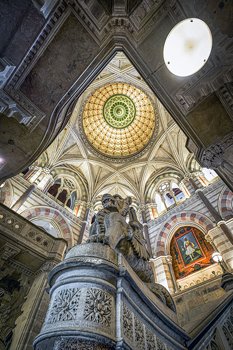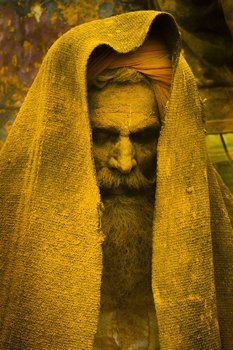 DCP Expeditions Presents – DCP Annual Photography Exhibition 2023 I 20th – 21st And 22nd January 2023