Stars of Avanti Prajakta Arts' Fire of love RED' – Krushna Abhishek, Payal Ghosh, Kanchan Bhor, Abhijeet Shwetchandra , Kamlesh Sawant , Bharat Dabholkar , Simran Ahuja, Priyanka Tiwari , Shantanu Bhamare, Amol Bavdankar  and Mukesh Tyagi visited Mumbai 's renowned Siddhi Vinayak Temple in Mumbai on 8 th Oct.!
Producers Rajeev Chaudhari Rekha Surendra Jagtap and Jagannath Waghmare along with Director Ashok Tyagi and co producer Shantanu Bhamare of the said film organized special prayers for 'Fire of love RED' with the aid of Siddhi Vinayak Trustees and priests !
Avantika Dattatarey Patil ( presenter )-the distributors of 'Fire of love RED' (Avantika AP Arts) presented a huge photo standee and poster of 'Fire of love RED' at the feet of Siddhi Vinayak ji in the temple and prayed for the successful release of 'Fire of love RED' for 24 th Nov release !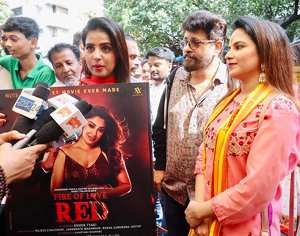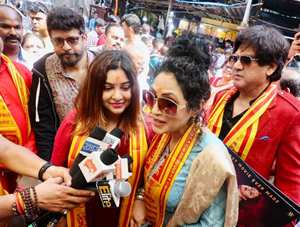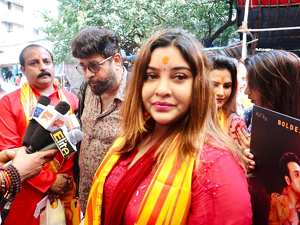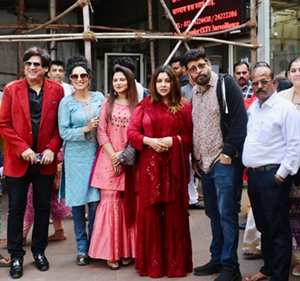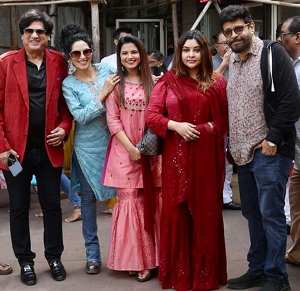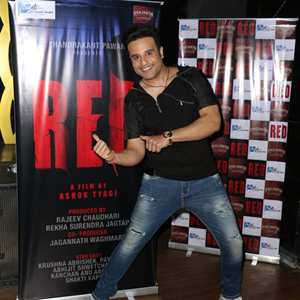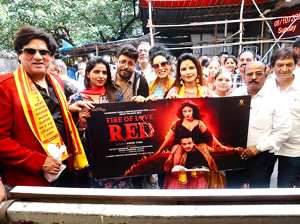 Stars Of FIRE OF LOVE RED Seek Blessings Of Siddhi Vinayak Temple For Release On 24th Nov All Over