A brand new party hub called Club VYB, an intrinsic and integral part of Muza Group of Hotels was formally launched in Eskay Resort, Borivali West in the suburbs of Mumbai recently amidst fanfare by owners of the venue- brothers Mohammad Khalid and Shadaab Khan, who are both  professionals in the Hotels and Hospitality business for the last two decades under the banner of Muza Hotels Group venture.
In the city that never sleeps, rises a luxury lifestyle lounge built with one sole vision – Live life.
Club Vyb soon will be the Town's most favourite party place and a  One experience at a time for youth and youngsters with State of the art lights & sound to mesmerize you and get you grooving. An indeed Live experiential !!!
Among the celebrities who graced the inaugural event of the Club VYB were, Balraj Singh, Arman Thakor, Known Singer Aamir Meer, Pooja Errolla, Sahifa Shaikh,Yograj, Mayuri, Simran, Kirti, Ganga,, Namrata , Manisha, Ravira, singer Arpita, Palash, Influencer Sadhu, Nilesh, Sanxdeep, Drashti Bhanushali, Tanya Chatterjee and last but not the least Angel Bhandari.
The Club vyb event planning was conceptualized by Mehul  Mstry from Impinge Grafix.
Club VYB targets the youth who love to party hard but prefer moderate prices and for those who also patronise pure vegetarian fare.
The Property is situated in a prime locality in Borivali – West, Link Road and also boasts of 36 luxurious and spacious deluxe rooms ans 2 Suites An Ideal Retreat for people to stay back at the Hotel after a hard night's revelry. The hotel boasts with a  24/7 restaurant serving multi cuisines delicacies along with both domestic as well as foreign Liquor and To top it up are the competitive prices to suit the budget of the youngsters and aspiring youths, moreover there are every day on going Offers and special discounted rates during Happy Hours too.
Muza Hotels also endures in delivering A Heart-warming welcome to its in-house guests with a vast kind of amenities consisting of a restaurant called Lotus Leaf on the ground floor of the premises which sets out to serve only pure veg food for 24×7 hours. Flaming Table – A Rooftop Lounge admeasuring 12500 sqr ft open to sky venue, biggest pure veg rooftop lounge in Mumbai.
Other then entertainment , Muza takes deep concern about an individual's fitness and health by providing art of style sports and health club facilities at Eskay Club
Muza Group of Hotels very soon also plans to expand itself  all around the Country amongst places like  Indore, Kerala, Mahabaleshwar, Lonavla, Nashik and Dubai – Oud Metha.
Muza Hotels Group has also ventured into the IT setup by creating  a special generic startup mobile app to be launched soon which will assist hotels to facilitate the facility of booking for the rooms across India for the patrons in a jiffy.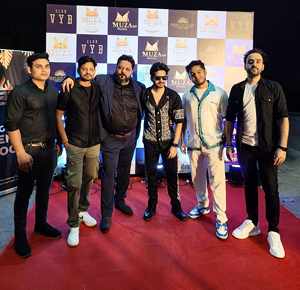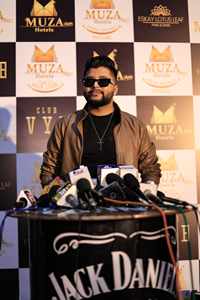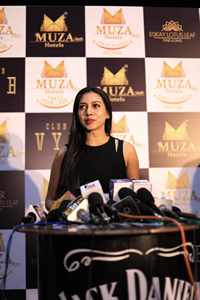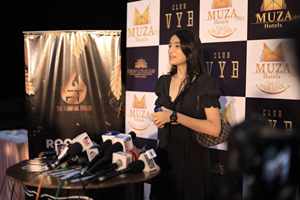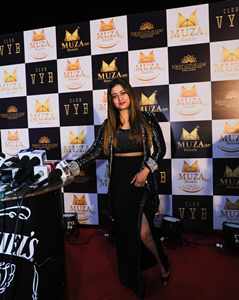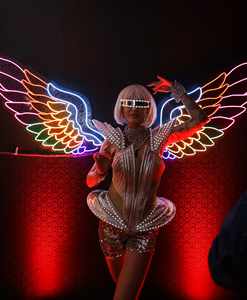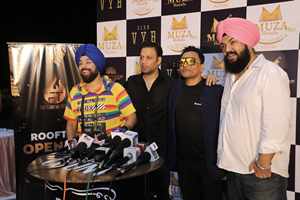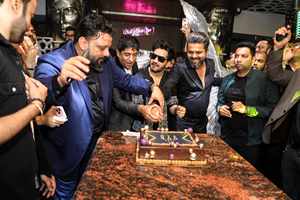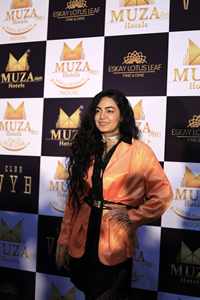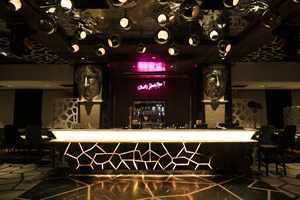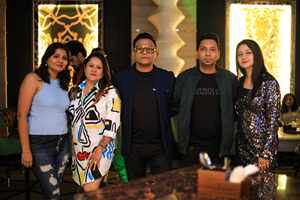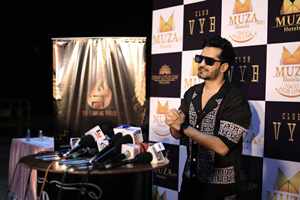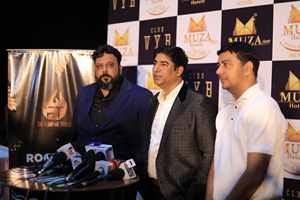 CLUB VYB – A Posh & Ultra-Modern Nightclub Launched At Muza Hotels Eskay Resort  Borivali West-Mumbai